Georgia Equality Endorsements for
2020 Primary Runoff Election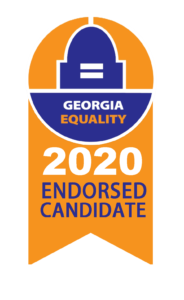 The board of Georgia Equality is pleased to endorse these candidates for the critical 2020 primary runoff races.
"Each of these candidates believes in fairness and safety for LGBTQ Georgians, and if elected will carry those beliefs with them into their office" said Jeff Graham, executive director of Georgia Equality.
In a period in which many people seeking elected office are supportive of the LGBTQ community, the Georgia Equality Board of Directors will issue an endorsement for a candidate who we feel is best placed to advance our policy agenda.  The lack of an endorsement should not necessarily be viewed as a negative reflection of a particular candidate's views on LGBTQ issues in general.
Additional Voter Information from our community partners:
Vote Pro-Choice
Informed Georgians for Justice
House District 35
Kyle Rinaudo
"The truth is this: Our community in Acworth and Kennesaw is welcoming, kind, diverse, and growing. We've changed a lot in the past few decades. And we know that, in 2020, we deserve better representation than politicians who would vote to restrict women's rights, discriminate against the LGBTQ+ community, and cut funding from public schools. At the same time, we've had the same State Representative for the past 15 years—and he's led dangerous efforts to encourage LGBT discrimination, criminalize women's right to choose, limit access to healthcare, and so much more. I believe that's wrong, and that's why I decided to challenge him in 2018. After coming up short in 2018—which is not a great feeling, I'll admit—my team and I decided to jump in again this year, do the work we need to win, and build a progressive coalition because these issues continue to be urgent for my family, my community, and my generation.

As I continue to talk with voters every day and share our message, I point to a line I stated in my 2018 announcement video that resonates with voters across our community's political spectrum: "All people—no matter how you look, who you love, or where you come from—deserve equal rights under the Constitution." This message of not just equality, but equity for our community's many diverse people, populations, and families, is a goal I continue to be committed to. It's a breath of fresh air from our current representatives, and I look forward to working hard in January 2021 to engage LGBT Georgians and make discrimination, once and for all, a relic of the past. That's what the 21st Century looks like, and it's reason for us all to be optimistic."
For donation and volunteer information, please visit Kyle's website, www.kylerinaudo.com.
---
House District 86
Michele Henson (I)
"I have always interacted with all residents in my district. I have always stood with PRIDE for those who have suffered discrimination, injustice, and marginalization. This certainly applies to the LGBT community. Their issue, interest, and positions are the same as mine. Opposition to the RFRA bill (I voted against it), stopping hate crimes, improved healthcare, and insurance coverage. I opposed the Erhart and Singleton bills from the past. I voted against the anti-gay marriage bill from years ago. I have always been a VOCAL advocate, backed up by votes, for the LGBT community. I am a strong supporter for civil and human rights."
For donation and volunteer information, please visit Michele's website, www.repmichelehenson86.com
---
House District 163
Anne Allen Westbrook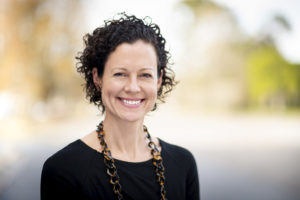 "I support the equality of all Georgians, including LGBTQ Gorgians. My support of LGBTQ Georgians is evidenced by my leadership in a Reconciling Ministries church and Moms Demand Action's Disarm Hate campaign. I have the advocacy skills to move the issue of equality forward in the Georgia House"
For donation and volunteer information, please visit Anne's website, http://anneallenwestbrookga163.com
---
Cobb County Board of Commissioners, District 4
Monique Sheffield
"As an elected official, my responsibility, obligation, and duty is to represent and serve ALL residents of the district regardless of differences in ideology, politics, race, gender or sexuality. My values are steeped in fairness and equity for all people and those principles guide and shape my decision-making process and my decisions."
For donation and volunteer information, please visit Monique's website, electsheffield.com.
---
Dekalb County Board of Commissioners, District 1
Robert Patrick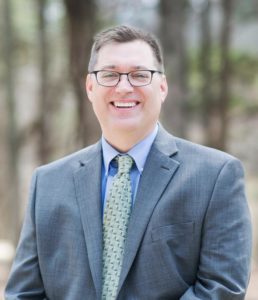 "As Dekalb County Commissioner, I will be even more pro-active in working with organizations such as yours to lobby the Georgia General Assembly for nondiscrimination and the expansion of the hate crimes laws. I have a proven track record of supporting the LGBTQ community as Doraville Councilman. I will work to sponsor and support progressive and welcoming legislation at the county level. I believe every hard working, law abiding, and tax paying citizen should be treated fairly, respectfully and with dignity."
---
Dekalb County Board of Commissioners, District 6
Edward "Ted" Terry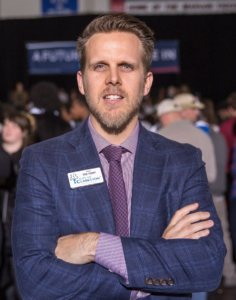 "I will be a strong advocate and ally of LGBTQ voters, residents, and visitors in DeKalb County. Iwill push forward policies that will create a more inclusive and welcoming county for all. The work I started in Clarkston, moving progressive policies forward and passing them into law, I will continue to do at the county level."
For donation and volunteer information, please visit Ted's website: www.tedfordekalb.com
---
Gwinnett County Board of Commissioners, District 3
Derrick Wilson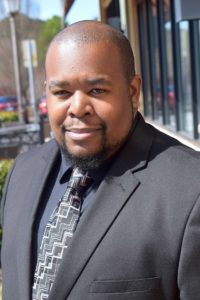 "I believe in being involved to make a change and giving the underprivileged an avenue to be heard. Every one should be treated fairly and given the opportunity to share their concerns, regardless of their race, religion, gender, or gender identity, sexual orientation, or social class status. I would leverage my position in the county to support the creation of a non-discriminatory policy."
For donation and volunteer information, please visit Derrick's website: www.wilson4gwinnett.com
---
Nonpartisan Ballot
Macon-Bibb County Board of Commissioners, District 5
Seth Clark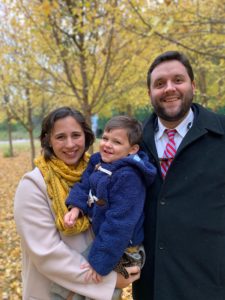 "I have spent my entire adult life working on issues of fairness and equality. Whether it was working for the rights of the Homeless in Atlanta and Macon, advocating for greater accessto technical college through my work at the legislature, or working with a local workinggroup to support the proposal and passage of a non-discrimnation ordinance, this has beenmy life's work, and will be no matter the outcome of the election.Further, I have the strong support of LGBTQ leaders in the community. Jim Crisp, a gay manand former director if Theatre Macon is a mentor of mine. He has been a seminal figure in my life from a very early age; I grew up doing theatre under his direction."
For donation and volunteer information, please visit Seth's website: www.clarkformacon.com
---
Fulton County Superior Court Judge (seat being vacated by Judge Russell)
Melynee Leftridge Harris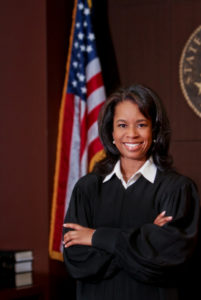 "I hope to earn the support, prayers and vote of Georgia Equality and every Fulton County resident. As a Spelman College alumna, Georgetown Law graduate and 13 year veteran of the Fulton County Magistrate Court bench, I'll work to protect the personal liberties of every Fulton County resident. As our next Superior Court Judge, I'll also fight to protect our health and working family issues and fully and enthusiastically support inclusion and equality in all things."
For donation and volunteer information, please visit Melynee's website: www.melyneeleftridgeharris.com
---
Gwinnett County Superior Court Judge
Kathy Schrader (I)
"I am known for being a trauma-informed jurist that shows all lawyers and litigants before her respect, dignity, equality and fairness, I have a proven record of innovative and efficient calendars, creative strategies for all individuals, families in crisis, imposing tough sentences for violent offenders or implementing alternative sentences for non-violent offenders.  I have stood steadfast in the face of adversity and  no other candidate race has worked harder for Gwinnett or harder for protect Justice for All."
For donation and volunteer information, please visit Kathy's website: www.judgekathyschrader.com