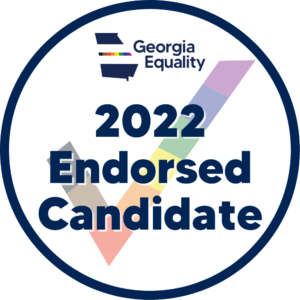 The Board of Directors of Georgia Equality, the state's largest LGBTQ advocacy organization, is proud to release its list of endorsed candidates for the upcoming primary election happening on May 24, 2022.
---
In a period in which many people seeking elected office are supportive of the LGBTQ community, the Georgia Equality Board of Directors will issue an endorsement for a candidate who we feel is best placed to advance our policy agenda.  The lack of an endorsement should not necessarily be viewed as a negative reflection of a particular candidate's views on LGBTQ issues in general.
All Georgians should visit the Secretary of State's My Voter Page to register to vote, double-check that your voter registration is correct, and view absentee voting information. 
Key RUNOFF Election Dates:
Early Voting Begins: June 13, 2022 (several counties are starting earlier than this date)
General Primary RUNOFF Election: June 21, 2022
---
Endorsed Candidates
Jump to:
---
Nonpartisan Judicial Elections
Georgia Supreme Court: 
Verda Colvin (I)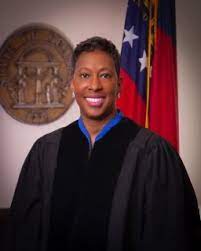 "I think it is important for pivotal organizations like Georgia Equality to look at candidates' records- professionally and personally, to glean who they are at their core.  Additionally, the best gauge of who we are as candidates can be discerned from people within our communities, attorneys and community leaders.  
I think if you were to ask attorneys who have tried cases with and against me, they would tell you I was a formidable advocate- always professional and courteous.  My stance was total transparency.  I wanted the truth to be revealed in every case I handled, regardless of what that truth may have been.  I always considered the circumstances of the litigants and defendants in my cases and sought to resolve every matter with fairness and respect.   Every person I encountered was respected even when they failed to return the same courtesy.  That's what we owe the public as attorneys and jurists regardless of how we are treated.
As a jurist I maintained these same qualities.  I am committed to excellence and I give every case and every litigant my attention by reading and analyzing every document filed in the cases assigned to me and my colleagues.  I feel a deep sense of obligation to those I serve. If having a fair and balanced jurist who recognizes that public service extends beyond the bench and into the community where lay people live, work and play is important to Georgia Equality then I am confident that I have earned the support of Georgia's LGBTQ community and your allies as I seek to retain my seat on the Georgia Supreme Court."
To learn more about Justice Colvin campaign, visit www.justicecolvin.com .
---
Cobb County Superior Court Judge:
Sonja Brown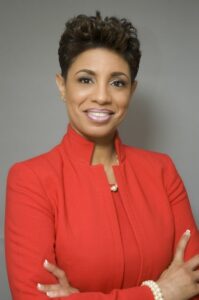 "Members of Georgia's LGBTQ community and allies should support my candidacy because as I am already doing as a Magistrate Court Judge, and will continue to do as a Superior Court Judge, is serve the citizens of Cobb County, and all who come before the court, with integrity, honesty, and honor, by applying laws fairly, impartially, and without bias, and treating every person who appears before me with respect and humanity. My role as a judge in this community goes beyond serving within the four walls of the courthouse, but also requires me to be actively engaged and present in the community. I have been actively involved in the legal community for almost 18 years and am a member of numerous voluntary bar associations supporting underrepresented groups. My community work also involves my support of organizations dedicated to helping disenfranchised groups."
To learn more about Judge Brown's campaign, visit www.judgesonjabrown.com 
---
Fulton County Superior Court: 
Paige Whitaker (I)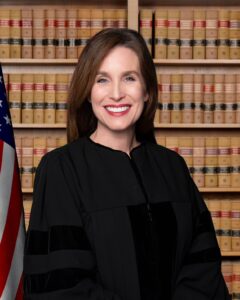 "I am dedicated to fairness and equality in all its forms. I am along time active member of numerous bar organizations focused on historically disadvantaged groups, including the Stonewall Bar Association, the Gate City Bar Association, and the Georgia Association of Women Lawyers. I attend numerous Stonewall events each year and have done so for the entirety of my five years on the bench. I participate in other minority bar associations as well. In addition to attending GAPABA's traditional the Georgia Asian Pacific American Bar Association events, following last year's horrific and senseless Atlanta spa shootings, I participated in a Listening Session sponsored by GAPABA, and I recently joined GAPABA for a Remembrance event. I sponsor the Georgia Association of Black Women Attorneys' Glitter Gala each year to raise scholarship funds for minority law students. I also host a high school intern each summer as part of the Atlanta Bar Summer Law Intern Project, designed to expose high school students, primarily from minority groups, to working in the professional arena and to the professional legal world.
As a sitting superior court judge, I seek to ensure that everyone has a fair and equal hearing in court, and I am passionate about protecting the rights of those who may not be able to do so for themselves. I led the Fulton County District Attorney's expungement program as a prosecutor, working to help people overcome obstacles to justice. As a prosecutor, I partnered with legislators, law enforcement, and medical authorities on legislation to solve the rape kit backlog and on a law to shield children from testifying in front of their abusers. As a judge, I work with the DA, the Solicitor, and the Georgia Justice Project on Records Restriction Clinics, giving citizens an opportunity to secure a job and a life for themselves and their families. I also volunteered to serve as a Family Division judge, helping families in crisis navigate their futures, and I led a Parental Accountability Court, helping parents with job skills, education, and training to enable them to support their children. In my volunteer time, I have chaired a review panel advising juvenile court judges on foster care placements; worked with the March of Dimes on prematurity prevention efforts; volunteered at domestic violence shelters, food kitchens, and homeless shelters; and served as an ambassador for breast cancer survivors. I am the current vice chair of the Georgia Commission on Family Violence, and I am proud of the work I have done there to secure greater protections for victims of dating violence and stalking victims. All of these experiences inform my work as a judge.  I work every day to make sure that everyone who appears before me is treated fairly, with dignity, and with respect."
To learn more about Judge Whitaker's campaign, visit www.keepjudgewhitaker.com
---
Fulton County Superior Court: 
Shalanda Miller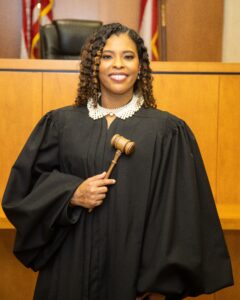 "I am a LGBTQ ally and work to support, encourage and make the world a better place for lesbian, gay, bisexual and transgender people. Having worked directly with LGBTQ young people in the courtroom, I have first-hand experience with some of the root causes of adverse behavior, displacement, and other challenges facing LGBTQ young people. I also have experience identifying and implementing opportunities, resources and supports for LGBTQ youth to assist them in living full lives and becoming contributing community members. This knowledge will allow me to be a better informed and more responsive Superior Court Judge when LGBTQ individuals come before the court."
To learn more about Judge Miller's campaign, visit www.shalandamiller.com
---
Gwinnett County Superior Court:
"It is imperative that the bench reflect the community. It builds confidence in the justice system to see members of the bench that are like them. I have witnessed first hand the comfort and security it brings to members of the LGBTQ+ community to see their own on the bench, just as it should be for all races, religion and creed. In addition, it is important that members of the LGBTQ+ community have role models."
To learn more about Judge Duncan's campaign, visit www.duncan4gwinnett.com.
---
Gwinnett County Superior Court: 
Tracie Cason (I)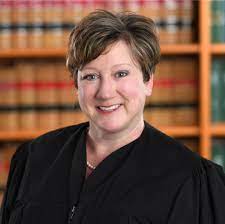 "I believe that all people should be treated fairly, equally, and with respect, according to the law.  I am committed to ensuring that all who come before me have the opportunity to be fully heard and to receive fair and impartial justice (whether that be in a criminal, civil case, or domestic case).  I am not affected by anyone's race, creed, nationality, religion, gender, sexual orientation, citizenship, or wealth or lack of.   Each case is handled on an individual basis, addressing the needs of each case as is appropriate and according to the law."
To learn more about Judge Cason's campaign, visit www.TracieCason.com
---
Gwinnett County State Court Judge, Division 5:
Erica Dove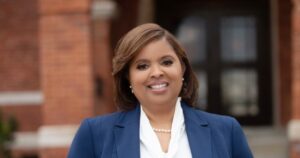 "Members of the LGBTQ community should support me because all persons before me will be treated fairly with dignity and respect.  I believe that the most important function as a judge is the give everyone an equal opportunity to be heard in Court.  I will then be tasked to make the difficult decisions based on Georgia law and the Georgia and U.S. Constitutions. In this race, I am the only candidate with judicial experience and a proven judicial temperament.  I am the only candidate that has been practicing law for 20 years, primarily in State and Municipal Courts.  I am the only candidate to be actively involved in the State Court Accountability Programs: Mental Health Diversion, DUI Court and Veteran's Court.  During my time with Accountability Programs, and throughout my career, I have proudly represented members of the LGBTQ community.  The level of respect I have shown individuals who identify as LGBTQ will remain the same if I am elected to the State Court of Gwinnett County. " 
To learn more about Erica's campaign, visit www.EricaDove.com
---
Democratic Primary Elections
Governor:
Stacey Abrams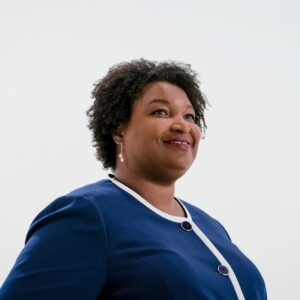 "Throughout my career in public service, I have demonstrated an unwavering commitment to supporting equality for LGBTQ Georgians and endorsed marriage equality when I first ran for office in 2006. In the legislature, I continued to fight for the LGBTQ community as a vocal critic of the Religious Freedom and Restoration Act (in 2017, SB 233; in 2015, SB 129) and HB 757, a combined version of the Pastor Protection Act and the First Amendment Defense Act (FADA). I will be your ally and champion.

I will roll outa full plan to support LGBTQ Georgians soon, but I wanted to share what I have already sketched out with the help of my team.

An effective government must protect civil rights and fight discrimination. From supporting marriage equality and comprehensive workplace protections to opposing any form of discrimination based on sexual orientation and gender identity, I am ready to build a stronger, brighter state where the gates of opportunity are open to every Georgian.

●Enhance and Embrace Civil and Human Rights: Adopt protections in housing, employment and public accommodations for all Georgians, including those who fear discrimination.

●Respect Georgia's Families: Bolster the rights of LGBTQ+ parents who seek to grow their families but do not yet have necessary legal protections.

●Nurture and Protect LGBTQ+ children: Cultivate school programs that proactively support LGBTQ+ kids and work to halt bullying, harassment and discrimination.

●Fair and Diverse Economy for all Georgians: Reform the Georgia Commission on Equal Opportunity into the Georgia Commission on Human Rights. This restructured commission will have the ability to set clear pathways for harassment complaints, be a referral point for Georgia workers, and oversee mediation or investigations into harassment for those workers who do not fall under federal purview."
To learn more about Stacey's campaign, visit www.staceyabrams.com.
---
Lieutenant Governor :
"I am the only LGBTQ identified candidate in this race, and the State of Georgia has never in its history elected anyone from the LGBTQ community statewide for any office. I have consistently supported my community both before being elected as well as after being elected and I have defended our community vigorously during my time in the legislature."
To learn more about Renitta's campaign, visit www.renittashannon.com.
---
Secretary of State:
Bee Nguyen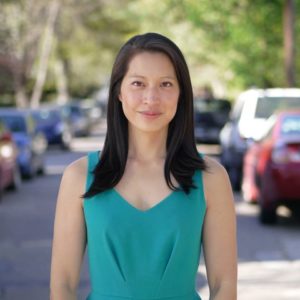 "As a lawmaker and organizer, a central focus of my work is to fight for equality and justice for everybody in all aspects of the law and in the ways in which we operate as a society. I have remained steadfast and true to my commitment in building a broad based and cross sectional coalition, inclusive of the LGBTQ+ community. I believe that we are only made stronger when our laws are free from discrimination and when our communities are not confronted with the realities of hate and discrimination. I will always use my voice and whatever platform I am afforded to fight on behalf of these ideals."
To learn more about Bee's campaign, visit www.beeforgeorgia.com.
---
Attorney General:
Jen Jordan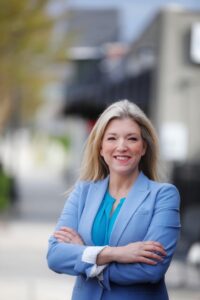 "I'm running for Attorney General to be an advocate for all Georgians, not just those with power, money, or status. Serving in the General Assembly for the last five years, I've witnessed firsthand the threats to progress that we face from our own elected leaders. The passage of the hate crimes statute in 2020 was a huge victory for the LGBTQ community and other marginalized groups, but it's just the tip of the iceberg. This session, we have seen the introduction of bills that would censor classroom learning and prevent students and educators from openly discussing what it means to be a member of the LGBTQ community. It's never been more important that we elect statewide leaders who will not only provide a check on extremism, but proactively advocate for the LGBTQ community. My opponent, Chris Carr, has repeatedly used taxpayer dollars to pursue partisan lawsuits, including those aimed at restricting the rights of LGBTQ individuals. As Attorney General, I will never defend a state law that violates Georgians' rights. I will vocally issue legal opinions on legislative matters concerning the LGBTQ community, aggressively prosecute hate crimes, and fight discrimination wherever it exists. My closest friends, my closest family members, and my law partner are all members of the LGBTQ community. And while the fact of these relationships is not unusual, it does make the fight to protect LGBT rights very personal for me."
To learn more about Jen's campaign, visit www.jen4ga.com
---
Labor Commissioner (Democratic Primary):
William Boddie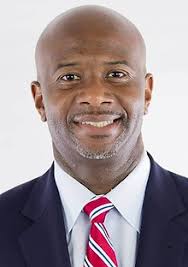 "…I will work to proactively work to promote workforce development and training/retraining in the LGBTQ community. I will have a zero tolerance policy on reports of discrimination in the workplace or in hiring. This should go without saying, but I will be accessible to respond to the issues affecting the LGBTQ and to work in partnership to resolve those issues." 
To learn more about Boddie's campaign, visit www.boddieforga.com 
---
Insurance Commissioner:
"I'm running for Insurance Commissioner to bring integrity back to the job and return it to the role it was created to be—the chief consumer advocate for every Georgian. For the last 25 years, we've had commissioners all from the insurance industry putting the interests of the big insurance companies ahead of the pocketbooks of working families. We require by law for Georgians to buy policies but allow companies to charge unfair and discriminatory rates, leading to some of the highest average premiums and yearly premium increases in the nation.
I'm running to change that and return the office to the people. We must do more to ensure more Georgians have access to health care and health insurance and strengthen our state's healthcare system. It is past time for Georgia to fully expand Medicaid. I have been a champion for full Medicaid expansion under the Gold Dome, introducing legislation to ensure continuity of coverage for Georgians on Medicaid after the national public health emergency ends, as well as this state's first-ever plan to guarantee free health insurance for every Georgian. I will continue this work as Insurance Commissioner until we ensure every single Georgian has access to quality, affordable health care."
To learn more about Matthew's campaign, visit www.matthewforgeorgia.com.
---
Georgia State Superintendent of Schools:
Alisha Searcy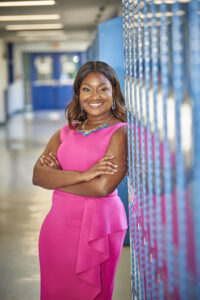 "I have a long standing record of being an ally you can always count on. That won't change. I can also say this here. You want a state superintendent who will unapologetically fight for this community . Let's win for kids. All of them."
To learn more about Alisha's campaign, visit www.searcyforsuperintendent.com
---
Senate District 6:
Jason Esteves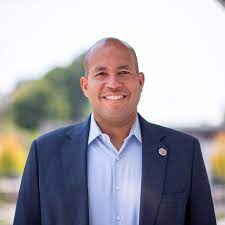 "…I believe we all deserve to live in a state where everyone has the opportunity to thrive. While we my have diverse backgrounds and beliefs, we all deserve to be treated with dignity, respect, and fairness. I will continue to be a strong ally to the LGBTQ community. I will fight against laws that discriminate against people because of who they are, where they are from, or who they love; while also fighting for a strong public education system, access to affordable healthcare, and a thriving economy."  
To learn more about Jason's campaign, visit www.jasonesteves.com 
---
Senate District 2:
Derek Mallow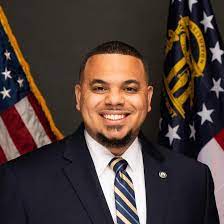 "They have a voice with my voice. We fight together, and shoulder to shoulder to ensure that all of us have equal rights."
To learn more about Derek's campaign, visit derekforgeorgia.com 
---
Senate District 7:
Beth Moore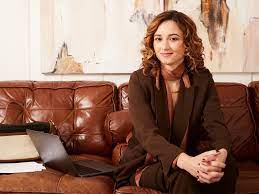 "Throughout my life, I have consistently fought for equal rights for the LGBTQ community and, in my political life, I have been an outspoken critic of homophobic policies and politicians, including the Republican incumbent I unseated in 2018. I have voted favorably in support of legislation that now provides additional funding for PReP, as well as Medicaid waivers for patients suffering from AIDS, a disease that still has a large impact on the gay community. I fought to defeat anti-transgender legislation proposed in the State House in 2020 and 2022 that would have prevented transgendered girls from participating in school sports. I proposed legislation in 2022 that, if passed, would remove unconstitutional, homophobic language from Georgia's worker's compensation laws affecting surviving spouses. I will continue to fight for LGBTQ-friendly causes as I transition from the State House to the State Senate."
To learn more about Beth's campaign, visit www.mooreforgeorgia.com 
---
Senate District 33:
Michael "Doc" Rhett (i)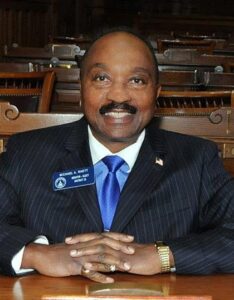 "My voting record in the Georgia Senate has been consistent in support of their rights."
To learn more about Michael's Campaign, visit www.Drmichaelrhett.com
---
Senate District 36:
Nan Orrock (i)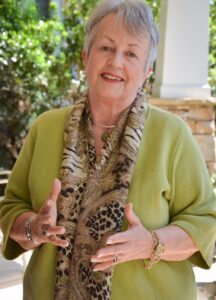 "I am a proven and trusted ally of the LGBTQ+ community dating back to the earliest ATL PRIDE march. Outspoken legislator since 1987 on full equality, battled for Hate Crimes Legislation since late 1980's, took on the RFRA haters full force, secured state funding match for Ryan White federal funds. My impeccable record of standing for equality and against hate."
To learn more about Nan's campaign, visit www.nanorrock.com. 
---
Senate District 37:
Titus Nichols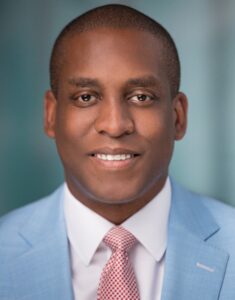 "Not only am I against legislation like SB 613 with its far-reaching scope, but I also oppose local initiatives at the school board level to hinder educating students. Rather I am a candidate who plans on creating further support and resources for our communities by strengthening economic stability and addressing the damage of the pandemic."
To learn more about Titus' campaign, visit www.titusforga.com.
---
Senate District 38:
Horacena Tate (i)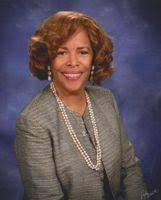 "I have been a pro-equality legislator and my constituents always know where I stand on the issues without having to worry."
---
Senate District 55:
Gloria Butler (i)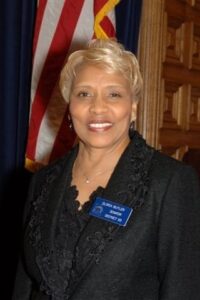 "I have supported the LGBTQ community my entire legislative career. I had a family member that was apart of the this community. I was his biggest supporter along with my family." 
---
House District 40:
Doug Stoner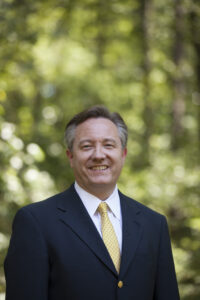 "Because of my record supporting the rights of the community over the last 20 years of my public service, when those positions were not politically popular."
To learn more about Doug's campaign, visit www.stonerforhouse.com
---
House District 43:
Solomon Adesanya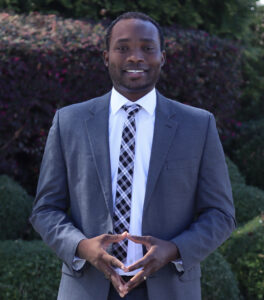 "I am 100% for inclusivity. Nobody should be discriminated against because of their sexuality, color, or how they pray. I will fight to protect the rights of everyone. When one person justice is threatened, everyone justice becomes threatened. We have to support and elect candidate like myself  who share the value of this community."
To learn more about Solomon's campaign, visit www.solomonforgeorgia.com 
---
House District 50:
Michell Au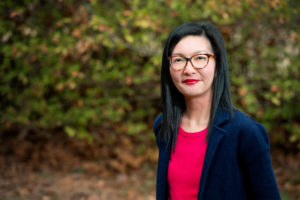 "Taking care of people is my life's work, and the well-being and health of this community will always be my focus. This includes underrepresented members of my community that often don't feel they have a voice in the legislature. I will continue to be a legislator who listens to the concerns of the LGBTQ community, and advocate tenaciously for the best interests of all those I represent and continue to report back on the progress we've made." 
To learn more about Michelle's campaign, visit www.auforga.com
---
House District 51:
Esther Panitch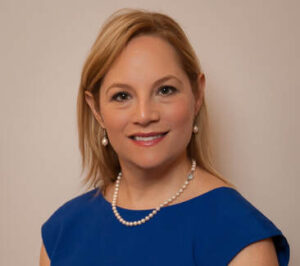 "I have spent my entire professional career standing up to abusers and advocating for survivors. I will stand by the LGBT community as an ally against oppressive legislation aimed at further marginalizing LGBT Georgians, such as Ron DeSantis' "Don't say gay" bill or the Greg Abbott's investigation order which would utilize the power of the state to abuse trans children trans children. As I work to expand Medicaid, I will make sure our LGBT citizens aren't left behind. The work is also personal to me as I have family, close friends and employees (whom I love) who belong to the LGBT community. The improvement of trans healthcare and reproductive healthcare are essential components of my vision for an expanded Medicaid. Employment discrimination is one of the major factors keeping over 1 in 4 LGBT Georgians in poverty. When I fight to bring jobs to my district, I will make sure that fair hiring standards are enforced."
To learn more about Esther campaign, visit www.estherforgeorgia.com
---
House District 58:
Park Cannon (i)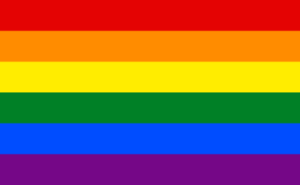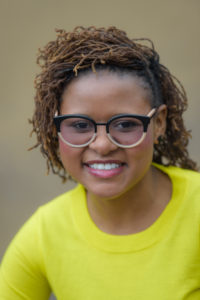 "I am proud to be an out member of the queer community and dedicate time to celebrate TDOV, hire LGBTQ staff, and speak out when homophobic bills are debated." 
To learn more about Park's campaign, visit www.parkcannon58.com.
---
House District 62:
" I am a proven leader, advocate, and fighter for the LGBTQ equality, who is not afraid to 'get into good trouble' to ensure that LGBTQ people are treated like everyone else in both policy and in practice." 
To learn more about Josh's campaign, visit www.votejoshnoblitt.com.
---
House District 74:
William Harris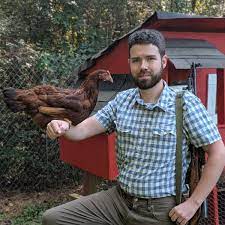 "It took me a long time to get to my current worldview but I realized the most important thing when discussing marginalized communities: it ain't my place to liberate them, my job is to follow these communities and directly address the needs they have. I'm vocal about my support of LGBTQ+ individuals. My paid staffer is the local organizer of our Pride events here and my campaign is hoping to support them with future events going into the future."
 To learn more about William's campaign visit www.RepresentativeOfThePeople.com. 
---
House District 85:
More information to come…
---
House District 86:
"I am a lesbian that stands for LGBTQ rights, protections, and equality."
To learn more about Imani's campaign, visit www.imani4ga.com.
---
House District 90:
More information to come…
To learn more about Bentley's campaign, visit www.bentley4georgia.com
---
House District 97:
Ruwa Romman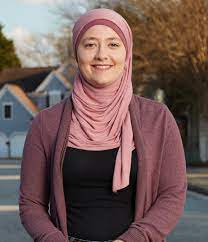 "As a Muslim woman, I am all too familiar with hate crimes and civil rights infringements. I firmly believe that my liberation and protection is interconnected with the liberation and protection of all people. Laws and policies like Governor Abbott's policies to take transgender kids away from their parents in Texas will inevitably everyone who is not the "right kind of ideology" of the day. I want to earn the support of the LGBTQ community because we are safest together, and I'm uniquely qualified  to take on these challenges head on."  
To learn more about Ruwa's campaign, visit www.ruwa4georgia.com. 
---
House District 163:
Anne Westbrook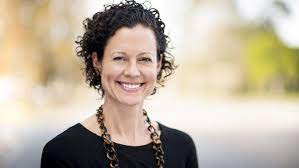 "I support equality for all Georgian's, including LGBTQ Georgians. My support of LGBTQ Georgian is evidenced by my leadership in a Reconciling Ministries church and in Moms Demand Action's Disarm Hate Campaign. I have the advocacy skills to move the issue of equality forward in the Georgia House. Further, I have been building relationships in Atlanta for years, for my advocacy on gun violence prevention. "
To learn more about Anne's campaign, visit www.anneallenwestbrookga163.com
---
Fulton County Board of Commissioners, Chairman:
Robb Pitts (i)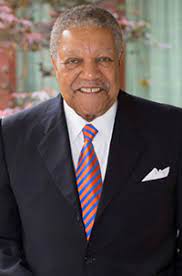 "From my days on the Atlanta City Council, I have been a strong believer in the inherent worth of all people and the value that diversity brings to making our society better and our communities stronger. I have supported efforts to include sexual orientation in nondiscrimination policies. Prior to the Obergefell decision, I supported domestic partnership benefits for LGBTQ couples and have continued to support marriage equality. I have supported efforts to improve the health and well-being of County residents through funding for the Fulton County Board of Health and Grady Health Systems.
In my role as Chairman of the Board of Commissioners of Fulton County, I serve as the Chief Elected Official responsible for Part A of Atlanta's Ryan White HIV/AIDS program which serves Persons Living with HIV in a 20-county area, and I appoint the members of the Metropolitan Atlanta HIV Health Services Planning Council.
Throughout my political career, I have always supported the LGBTQ community and will work to insure that the LGBTQ community has a place at the table in county policy decisions by continuing to have persons from the LGBTQ community serve on boards and commissions that have a direct impact on this community."
To learn more about Robb's campaign, visit www.robbpitts.com.
---
Fulton County Commissioner District 1:
Maggie Goldman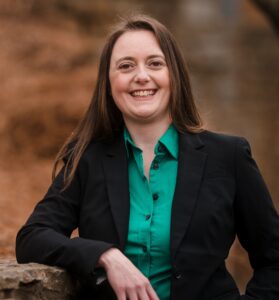 "I believe that every individual should be treated fairly in all situations. When I asked the Fulton jail about their policies, he said that folks lose their privileges but do not lose their rights as people. That's a great way to put it. There is nothing you can do to lose your rights as a person and I will fight for that to be true in all circumstances."
To learn more about Margret's campaign, visit www.maggie4fulton.com
---
Fulton County Commissioner District 5:
Marvin Arrington, Jr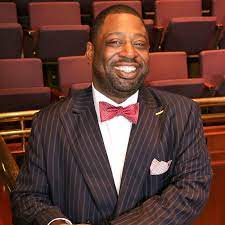 "Because I believe in and support equality, inclusion, and non-discrimination of the LGBTQ community."
To learn more about Marvin's campaign, visit www.MarvinArringtonJr.com
---
Gwinnett County Commissioner, District 2:
"As a member of the community myself, I bring that representation and that voice to the commission. I am the first openly LGBTQ member of the board, and will continue to be if re-elected." 
To learn more about Ben's Campaign, visit www.kuforyou.com.
---
Republican Primary Election
Labor Commissioner:
Kartik Bhatt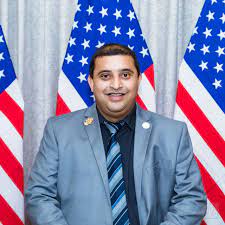 "One race, human race. One blood, red blood. (This) is my slogan. I am against all and any discrimination and ready to participate in all activities promoting nondiscrimination."
To learn more about Kartik's campaign, visit www.kartikbhattforga.com.
---
Local Nonpartisan Elections
Athens-Clarke County Commissioner District 5:
Matt Pulver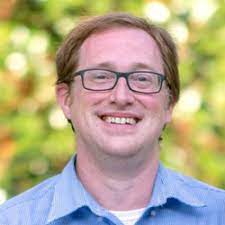 "Though we have made some gains for LGBTQ residents in recent years, there's still a lot more we can do. Our 2021 municipal equality index is still only 68 out of 100." 
To learn more about Matt's campaign, visit mattpulverforathens.com
---
Athens-Clarke County Commissioner District 7:
"I have long been working with our LGBTQ+ community toward passing a comprehensive nondiscrimination ordinance and forming a municipal human relations commission. These passed earlier this year. I am now working on municipal non-gendered bathrooms."
To learn more about Allen's campaign, visit www.allenfor7.com 
---
Dekalb County Board of Education District 2:
Candice McKinley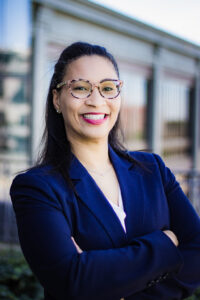 "I am the most qualified for the role, passionate about serving students/families of DeKalb County, and embody a spirit of equality and justice for all. I have devoted the majority of my career to advocating for the rights of young people and allowing them to find their own voice. I am proactive and poised to train our young scholars for a future built on innovation. I actively listen to young people because they have a lot to say. The key is to give them the space to be heard and take action."
To learn more about Candice's campaign, visit www.candicefordekalb.com
---
Dekalb County Commissioner District 3:
Larry Johnson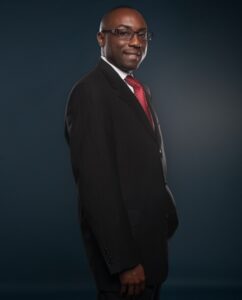 "I have been a champion for LGBTQ issues around public health, mental health, and domestic violence prevention."
To learn more about Larry's campaign, visit www.reelectlarryjohnson.com
---
Fulton County Board of Education District 6:
LaTonya Rogers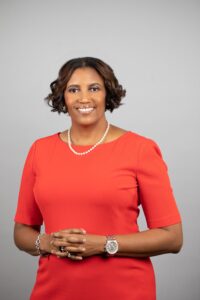 "LGBTQ voters should support my candidacy because I do not believe there has been enough opportunity to bring about awareness in our community. Especially when it comes to a students right to chose on campuses, bullying prevention, and tolerance of one another. Often times, we must create safe spaces for all students to be comfortable with who they are. I don't think many LGBTQ students or their parents, have been added into the equation. I think this is the perfect time to be arm and arm on the front lines of education to hear what concerns they do have, what has been done, what hasn't been done and what can be done in the future."
To learn more about LaTonya's campaign, visit www.rogersforschoolboard.com
---
Fulton County Board of Education District 7:
Dr. Michelle Morancie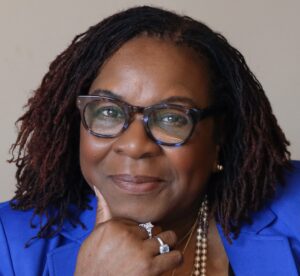 "As a psychologist, I have had the opportunity to work with families of LGBTQ students. I am aware of the emotional struggles they experience at home and in school. I will work towards enforcing "zero tolerance" for bullying, stalking, sexual battery, etc."
To learn more about Michelle's campaign, visit www.drmichellemorancie.com
---
---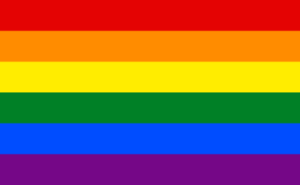 denotes an openly LGBTQ candidate